All in one Swimming pool filtration system Buried integrative inground swim pool filter :
√
In-ground filter is made of fiberglass and polyvinyl chloride, with reasonable design which ispractical and durable.
√
The in-ground filter does not need a machine room, saving a lot of construction cost and saving maintenance cost, also being easy to operate.
√
This type of filter box has large flow rate and was manufactured according to swimming pool specifications and standards.
√
Green color upper cover makes it being harmony with the surroundings.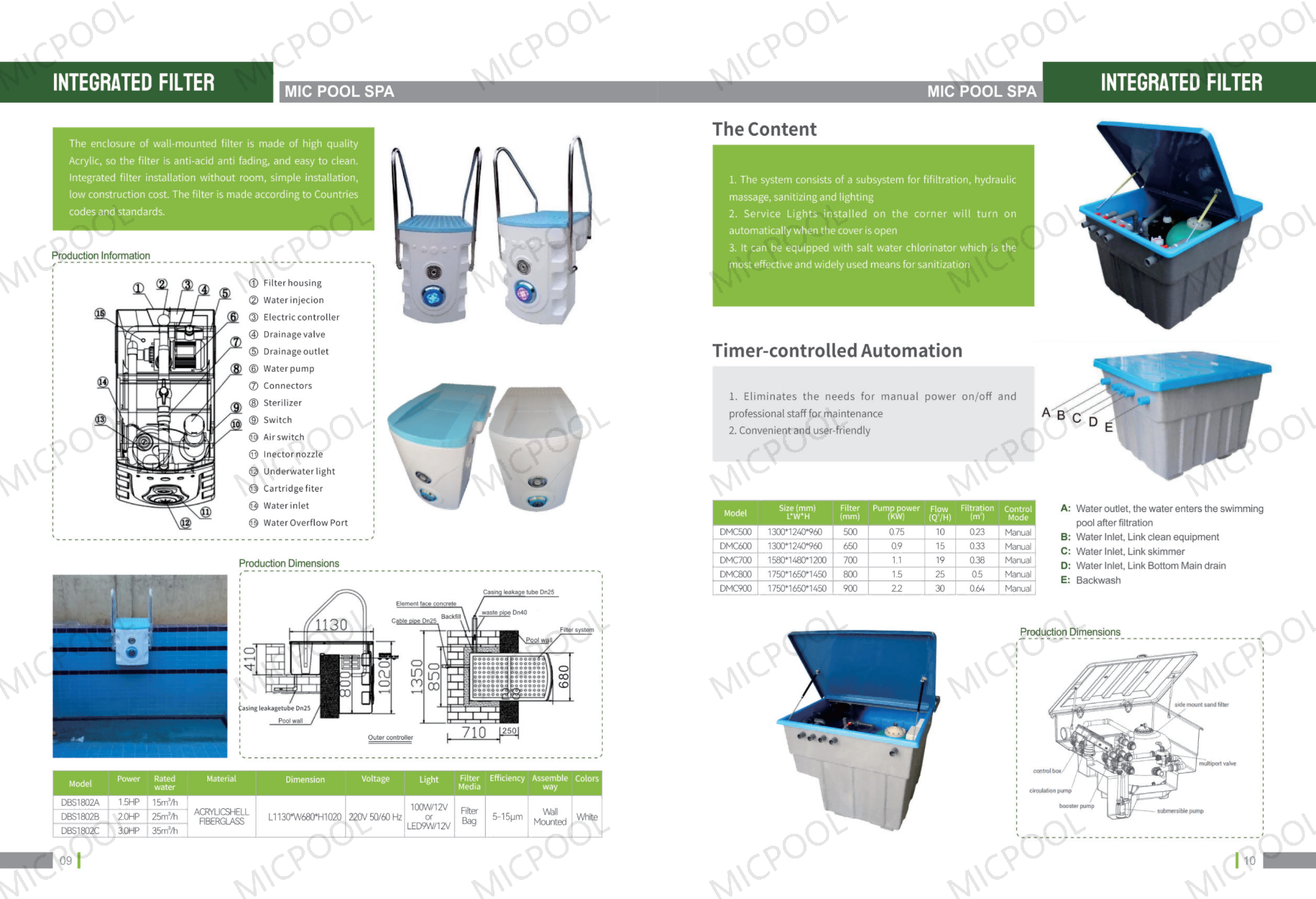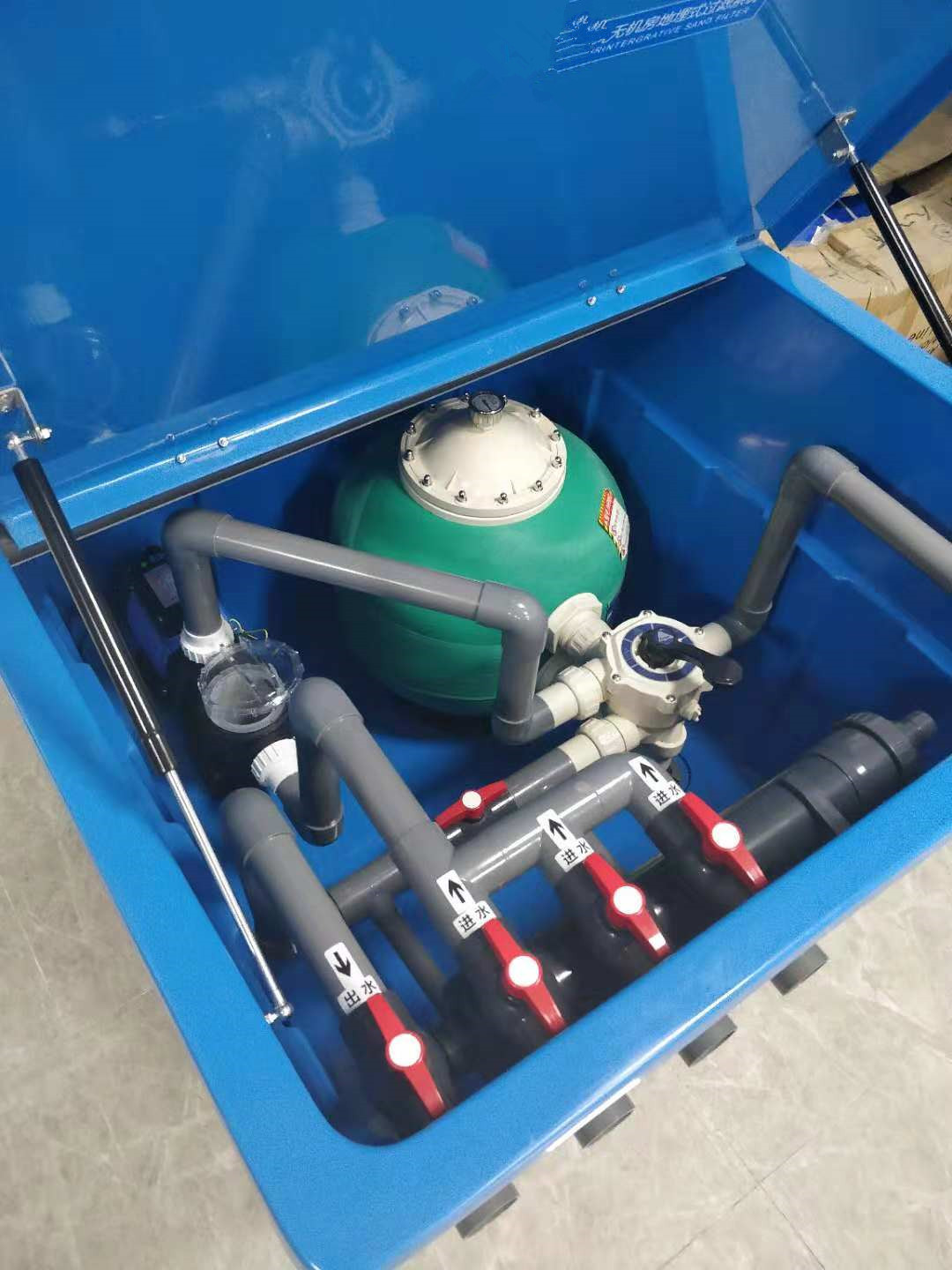 Guangzhou MICPOOLSPA equipment Co.,Ltd.
We are a manufacturer specializing in pool filter , water pump , Pool salt chlorinator, pool accessory,Spa accessory,
swimming pool equipment.
Our oversea sales has reached one and half million dollars from over 60 clients.we have professional technical development team,
marketing team and after sales service team, hope we can relised win-win sistulation.

The Company takes "the customer's requirement is our standard" as its main goal, with 10 years of experience in professional
design and excellent design team, providing customers with unique professional solutions.
The Company has import and export rights, and products are exported to Europe, America, the Middle East, Southeast Asia, South
America, and more than 50 countries, thus we have a very deep understanding of quality system, such as the European CE
certification system and ISO 9001 certification system, etc. The Company has tens of millions of annual sales, and, at the same
time, maintains a long-term and stable cooperation relationship with local dealers.